2000 Arch Street
Philadelphia, PA 
Parkway is developing a state-of-the-art destination workplace at 2000 Arch Street in Philadelphia. The 18-floor, 550,000-square-foot building was designed by L2P/Stantec and will be occupied by Chubb, the world's largest publicly traded property and casualty insurance company. Construction is managed by Turner Construction and commenced in February 2023.
Follow this page and our social media outlets for Construction Cams and project updates.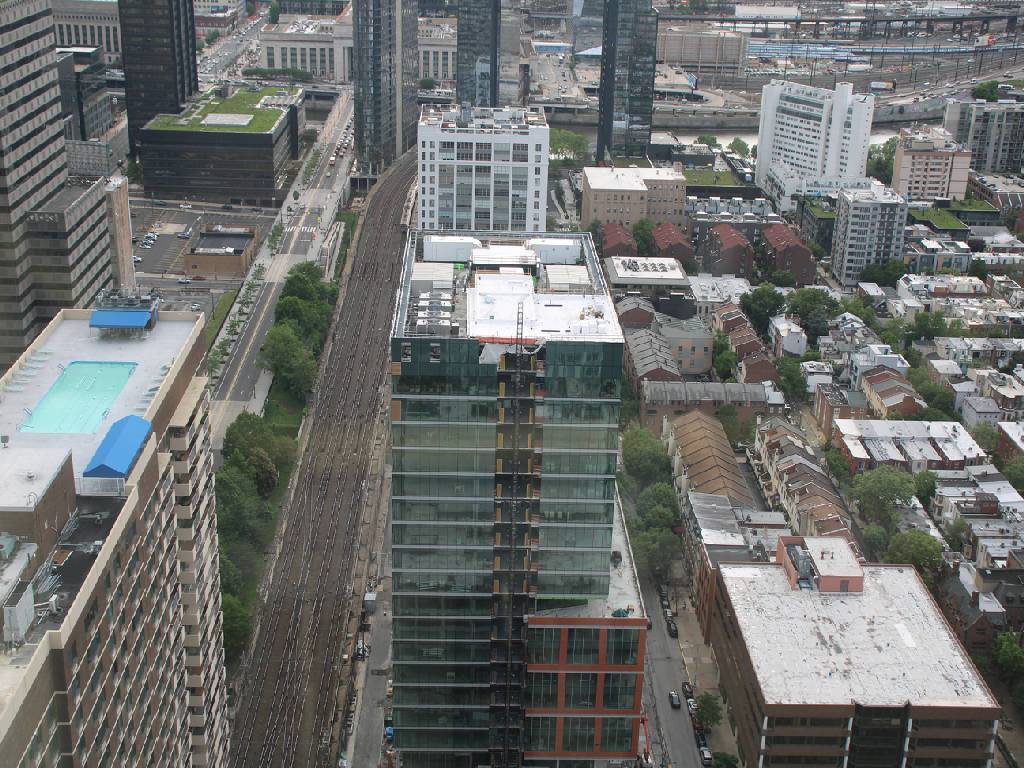 Time Lapse Construction Cam of 2000 Arch
The project will create at least 1,250 new positions in Philadelphia following the building's opening in early 2026, making it Chubb's largest office in North America. Chubb has committed to creating and retaining a total of 3,200 jobs in Pennsylvania within five years following the opening. During the construction phase, the project will also support hundreds of jobs from local unions.
This development will expand Chubb's workforce in Philadelphia and will include new roles in digital technology, finance, underwriting, and claims. The proximity of the new location to the city's leading colleges and universities will provide an important pipeline of new talent. There will also be hires into Chubb's newly launched apprentice program, which will offer roles for individuals without a four-year college degree in areas such as claims, underwriting, and technology.
"It has been a fantastic experience collaborating on this project with Chubb, which, like Parkway, has strong roots here in Philadelphia," said Robert Zuritsky, President and CEO of Parkway Corporation. "For nearly a century, Parkway has spearheaded some of the most significant and transformative developments in Philadelphia's history. We're thrilled to bring this development with its positive economic impact and job opportunities to this vibrant neighborhood, and we look forward to working with our partners to build the future of this world-class city."
2000 Arch Street will be LEED platinum certified and is expected to be open in early 2026.